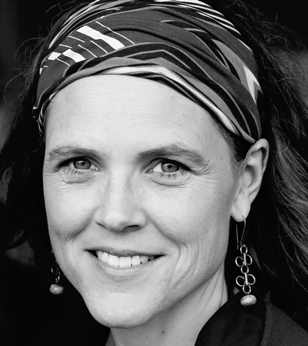 IRENE TAYLOR BRODSKY | director
Irene is an Oscar-nominated, Emmy and Peabody Award-winning filmmaker whose documentaries have shown theatrically, at film festivals and on television worldwide.
Open Your Eyes is Irene's most recent film, which she also shot and edited. In 2014, she directed One Last Hug: Three Days at Grief Camp, a short film exploring how children grieve, that won the 2014 Prime Time Emmy for Best Children's Programming. In 2011, she made Saving Pelican 895 which also won an Emmy for its affecting music score and followed the life of a single bird rescued from the 2010 Gulf Oil Spill. For her 2009 short-subject film The Final Inch, Irene was nominated for a 2009 Academy Award, three Emmys, and won the International Documentary Association's Pare Lorentz Award for cinematic excellence. In 2007, Irene turned the camera on her own family to make her first feature-length documentary Hear and Now, which won the Sundance Film Festival Audience Award, and went on to receive numerous Audience and Jury awards around the world, a 2008 Peabody Award, and a nomination for Documentary of the Year by the Producer's Guild of America.
Irene's passion for documentary portraiture began as a still photographer. She moved to Kathmandu in 1991, learned Nepali, and for several years documented the lives of the disabled in the Himalayas, including the Blind. While in Nepal, she published her first book "Buddhas in Disguise" and made her first film, Isharra, in 1993. She later returned to New York to produce and shoot award-winning television documentaries, and worked as a Producer for CBS News Sunday Morning.
Irene is a graduate of New York University and Columbia University's Graduate School of Journalism. She founded Vermilion Films in 2004, and lives in Portland, Oregon with her husband, Matt, and their three sons.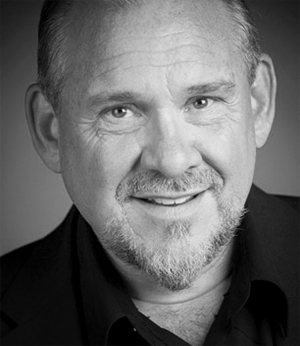 LARRY BRILLIANT | producer
Dr. Larry Brilliant is a physician, epidemiologist, philanthropist, innovator, and entrepreneur who has led foundations and public companies and has worked on several films, mostly attuned to his philanthropic interests.
Larry is currently the Chairman of the Skoll Global Threats Fund and previously was Vice President of Google and Executive Director of Google.org. In the ancient days, he co-founded The Well with Stewart Brand, helped deliver a baby on Alcatraz during the Indian occupation, and was, and still is, part of the Hog Farm Commune. He was a WHO medical officer for more than a decade in India, Nepal and Bangladesh working to eradicate smallpox, polio and needless blindness. As a WHO medical officer in 1980 Larry directed the first epidemiological study of blindness ever done in Nepal, a six-month 100-village study of 35,000 people. Larry is a co-founder of The Seva Foundation, an international NGO whose programs have given back sight to 4 million blind — two of whom are featured in Open Your Eyes.
Larry was on the faculty of University of Michigan and also at UC Berkeley, chairman of the President's National Biosurveillance Advisory Committee, a member of the World Economic Forum's agenda council on catastrophic risk, and a "first responder" for CDC's bio-terrorism response effort.
Larry was named by Time magazine as one of the 100 most influential people in the world, and one of the top 20 scientists and thinkers. Other honors include the Government of India Health Minister's award for helping eradicate smallpox, the "TED Prize," the "UC Berkeley's International Public Health Hero", "Health Rights International Leadership Award", "United Nations Global Citizen award", three honorary doctorates, and the UCLA Gold Medal.
Larry worked closely with director Irene Taylor Brodsky to create The Final Inch, about the problems facing polio eradication. It was nominated for an Academy Award in 2009 for best short documentary, and distributed by HBO.
Larry also helped conceive and was Senior Technical Advisor to the critically acclaimed Participant and Warner Brothers 2011 film Contagion, written by Scott Z Burns, directed by Stephen Soderbergh. He is currently working with film maker Janet Tobias on a film for CNN about pandemics, called Unseen Enemies scheduled for release next year and is finishing a spiritual and epidemiological memoire tentatively titled Doctor America for Harper Collins about India, smallpox, and his Guru, Neem Karoli Baba.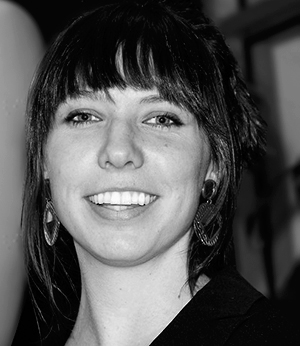 SOPHIE HARRIS | producer
Sophie Harris is an Emmy-nominated documentary film producer with more than 10 years of experience. As a Producer, she works closely with directors and editors to manage projects, research film issues, and provide editorial guidance and post-production supervision.Sophie is also deeply involved in field productions as a sound recordist, cinematographer and liaison with subjects.
Sophie was nominated for a 2008 Emmy Award for her research on the legacy of polio for Vermilion's Oscar-nominated short film The Final Inch. She helped to produce and edit How to Die in Oregon, about Oregon's Aid in Dying Law, which won the Grand Jury prize at Sundance and got Emmy nomination for Documentary of the Year. On American Winter, HBOs highly publicized film about families in economic crisis, Sophie was Field Producer, researching and maintaining relationships with all the subjects, who were later invited to testify before the U.S. Congress.
In addition to her 8 years working with Vermilion, Sophie has been a Producer with Participant Media, Part 2 Pictures, Representational Pictures, Visual Aid and the advertising company Wieden & Kennedy. She has produced films on five continents and all over the United States. She has also worked with CNN, the PBS documentary showcase P.O.V., the Smithsonian, the software company Autodesk, and as a local journalist in Portland, Oregon.
She is a graduate of New York University and Brown University.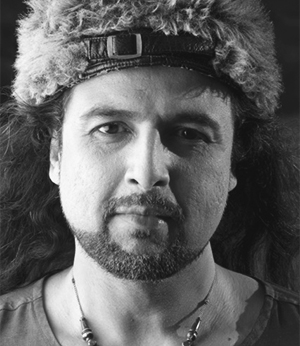 SALMAN AHMAD | music composer
Salman Ahmad is a Pakistani rock star whose band Junoon has sold over 25 million albums. A medical doctor by training, Salman currently travels the globe as a Rotary international Goodwill Ambassador, helping to eradicate polio from the planet. He was a featured performer at the 2007 Nobel Peace Prize ceremony, alongside musical superstars such as Alicia Keys, Melissa Etheridge and Annie Lennox. Known for blending bhangra rock rhythms with the tranquility of Sufi love poetry, Salman has shared the stage with Sting, Melissa Etheridge, Earth Wind and Fire, and Wyclef Jean. For this film, he composed the score and wrote the title track "Open Your Eyes" with guest vocalist Peter Gabriel.
Salman recently published his memoir, Rock and Roll Jihad, with Simon and Schuster, and has written op-eds for the Washington Post's "On Faith" blog. He is a member of the Brookings Institute's US-Islamic Arts and Culture Panel for Public Diplomacy and has also been the subject of two documentary films: The Rockstar and The Mullahs and It's My Country Too.
Salman spends his free time moving between Pakistan and Rockland County, New York, with his wife, Samina, and their three sons.
Listen to the song "Open Your Eyes" composed for the film by Salman Ahmad with guest vocals by Peter Gabriel:

now available on iTunes: click here to purchase the track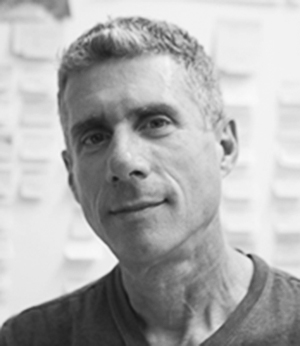 JEFFREY FRIEDMAN | co-editor
Jeffrey Friedman's films have been honored with Oscars, Emmys, and Peabodys. He recently edited the short film Kings Point, which was nominated for an Academy Award in 2013.
Friedman, with filmmaking partner Rob Epstein, directed and edited Common Threads: Stories From the Quilt, which won an Academy Award for Best Documentary Feature in 1989. The team's other feature documentaries include The Celluloid Closet, which Jeffrey co-edited (Emmy Award for directing, 1995), Paragraph 175 (Sundance directing award, 2000), as well as And the Oscar Goes To… (2014). Their feature film credits include writing and directing HOWL (2010) starring James Franco, and directing Lovelace (2013) starring Amanda Seyfried, Peter Sarsgaard, and Sharon Stone.
Jeffrey has taught documentary directing in the graduate program at Stanford University, and editing at California College of the Arts. He is co-author of The Art of Nonfiction Movie Making, published by Praeger in 2012.